Educational series for customers and dealers delivering diverse information about the pjur brand
pjur sets focus on quality
pjur's uncompromising focus on quality, investing in certified production processes and registering all its personal lubricants under medical class IIa is paying off.
pjur has received more than 40 industry awards during the last 25 years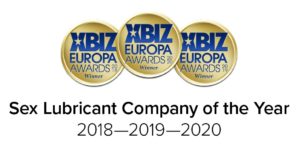 pjur is the only brand in the adult industry that has all its personal lubricants registered under medical class IIa, fulfilling the highest criteria according to EU norms and regulations [ISO-13485:2016]. Consistent high quality is guaranteed through annual audits
pjur is the only privately-owned European lubricant brand to fulfil all regulations of the American FDA and that is certified to sell its products on the North American market
The symbols on our labels have a meaning
How can I tell if a product is a medical device? What should I look out for when choosing products?
CE-mark and a four-digit number displayed of the notified body (see top left on the label)
product is marketed as a medical device (see bottom on the label)
pjur is using only the highest-quality ingredients
Some ingredients like silicone can heavily vary in both quality and consumer experience
When it comes to health care, we want the best for consumers. Personal Lubes come into contact with some of the most intimate and sensitive areas of the body, therefore pjur ensures that its products are safe, clean and dependable.
Our certified German manufacturing facility only uses the highestquality ingredients to guarantee highest-quality intimate products »Made in Germany«.
Benefits of Silicones in Personal Lubricants
Lubricate the skin
Does not block pores
Provides extra long glideability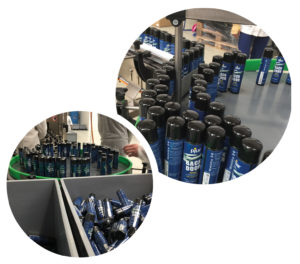 Contact Us
If you have any questions, suggestions or critics about the pjur products or the pjur brand please send us a message. We will gladly answer all your questions and feedback. Thanks from your pjur team.